Welcome to our Spring / Summer 2020 Newsletter
 We always look forward to this time of year with the anticipation of working in the Garden again. Unfortunately this year started off differently with cool, rainy weather followed by a devastating virus. Our clean-up day had to be cancelled due to these extenuating circumstances but with social distancing being adhered to we were able to successfully complete some additional planting on May 30th. Again this year we received most of our annuals from DG Greenhouses in Georgetown. (www.dggreenhouses.com)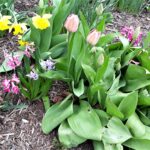 HAPPENINGS:
DAY LILY SALE: Sunday, July 19, 2020 (9:00am – 3:30pm).  We are dividing our day lily collection from around the gazebo and selling surplus and other special lilies to the public for a monetary donation.
Our tulip trees bloomed for the first time this year so we expect more blossoms next June
The roof on the Information Kiosk has been replaced with cedar shingles, thanks to a generous donation from Mattamay Homes
The Town is going to interlock all pathways throughout the Garden to make for easier walking, less run off and puddles, and easier maintenance
Three new bright red butt stops were placed around the Garden
Also, we were approached by a local chapter of David Suzuki Foundation's Butterflyway Project (a citizen led movement growing highways of habitat for bees, butterflies and other pollinators across Canada).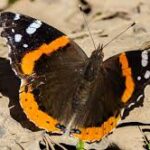 We will be participating in the David Suzuki Pollinator program by planting some of their recommended plants. The program volunteers  are hoping to establish a "flyway" through Georgetown where the pollinators can find food and shelter at various locations.
..
Remember, new volunteers are always welcome. Come join the group and enjoy the fresh air, exercise and sense of accomplishment by helping at the Garden!
Diane and Pete – Co-chairs of the Friends of the Seedhouse Garden
In the heart of Georgetown, Ontario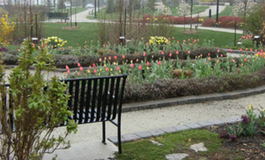 The garden is located at 135 Maple Avenue in Georgetown, Ontario. Plenty of free parking is available on-site; the parking lot is located off of Maple Avenue just north of Guelph Street (Hwy 7).
Map & directions

»
About Friends of the Old Seed House Garden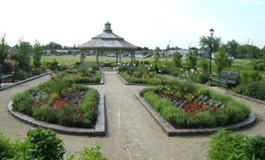 Membership in The Friends of the Old Seed House Garden is open to anyone. It is a registered charitable organization and works in partnership with the Town of Halton Hills.
Learn more about us

»
The Old Seed House Garden: Our Story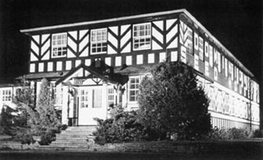 Dominion Seed House was one of the largest mail order suppliers in Canada. The iconic mock Tudor building was a landmark in Georgetown and a tourist attraction in its own right.
Learn More

»
Copyright © 2013 The Friends of the Old Seed House Garden