We are so glad that you are reading our newsletter.  We are a dedicated group of volunteers and hopefully reading this newsletter will make you think about joining us.
Even though it has been a long winter with no gardening, we still "work" through those months.

One volunteer walks through the Garden each day from November through April.  They are checking that all is ok and that there has not been any vandalizing. 
Strange as it sounds, the only problem at the Garden this winter was that a Town snow plough backed in to one of the stone pillars at the Garden entrance on Maple Avenue.  The Town will be fixing this once the weather decides to cooperate.
We installed a lovely large planter in the formal garden in the fall.  It looked great with the evergreens and solar lights decorating it.  We received many positive comments about it.

Lots of emails went back and forth all winter between the Executive Committee and the other volunteers concering plans for this year.
This is a special year for the Garden. The Garden is celebrating the 20th anniversary of its opening.
Be sure to note Sunday, June 11th, from 1:00pm to 4:00pm on your calendar.  Bring your family, friends and neighbours to celebrate with us.  There will be special guests, music, displays, vendors, kid's games, refreshments and more.

If you worked at the Dominion Seed House or if you know anyone who did, please share this special information with them.
Also, if you donated a tree or bench, we would love to have you attend as well.
We are doing a lot of planning for the flowers that we will be planting in the Garden this year.

You will notice that we will be adding more native flowers, bushes and trees from now on.  They are more likely to survive as they are used to this climate.

We always need and welcome new volunteers.  We meet every Tuesday morning from 9:00am to 12:00pm noon at the Garden. 
You do not need to be an experienced gardener. We all love to "play in the dirt" and will help you do the same. 
This is a great opportunity if you enjoy fresh air, gardening, making new friends and getting some exercise.  What more do you need?
Happy Spring and Happy Gardening, from
The Friends of the Old Seed House Garden
"Every flower is a soul blossoming in nature". – Gerard De Nerval
In the heart of Georgetown, Ontario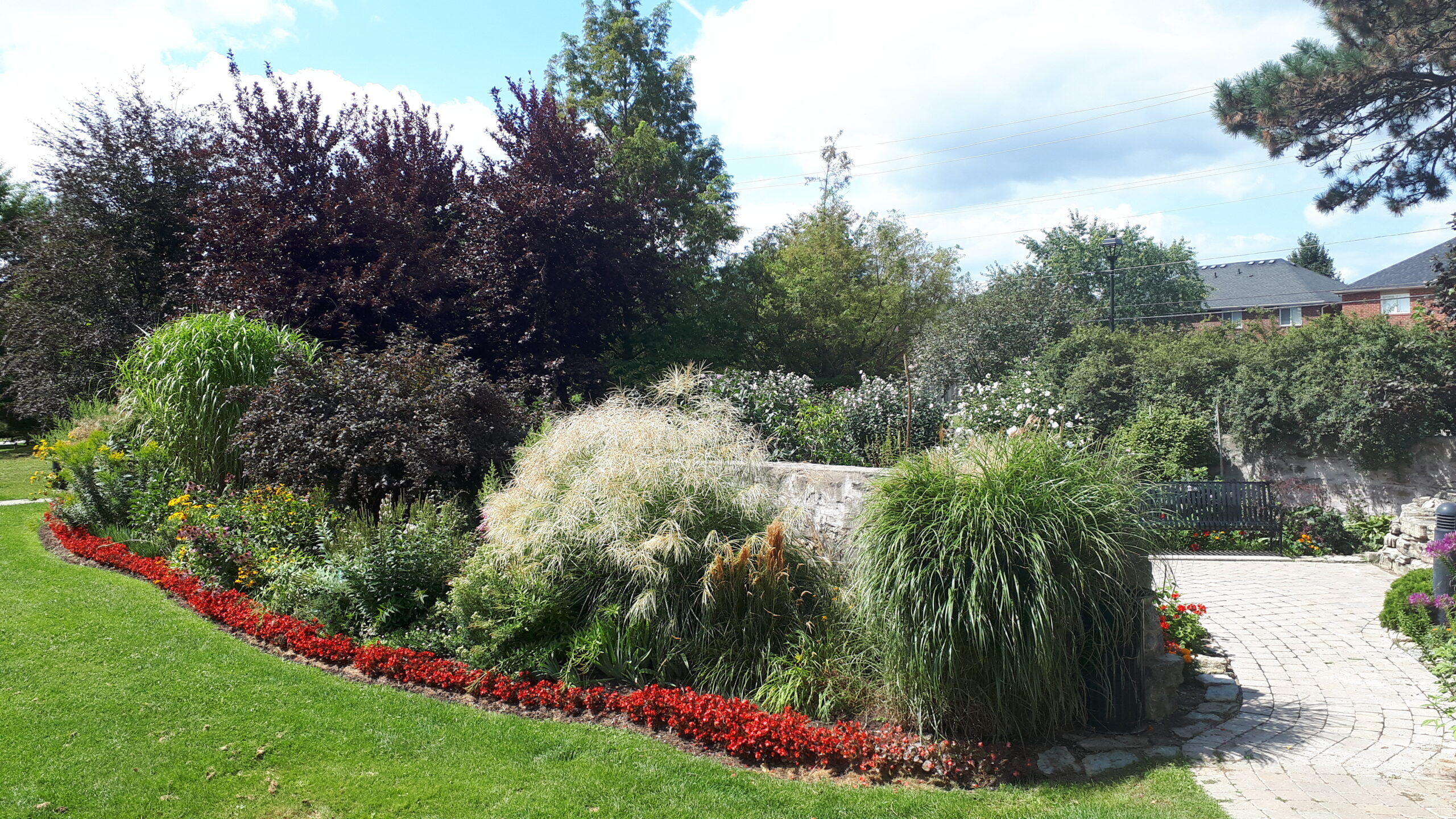 The Garden is located at 135 Maple Avenue in Georgetown, Ontario. Plenty of free parking is available on-site; the parking lot is located off of Maple Avenue just north of Guelph Street (Hwy 7).
Map & directions

»
About Friends of the Old Seed House Garden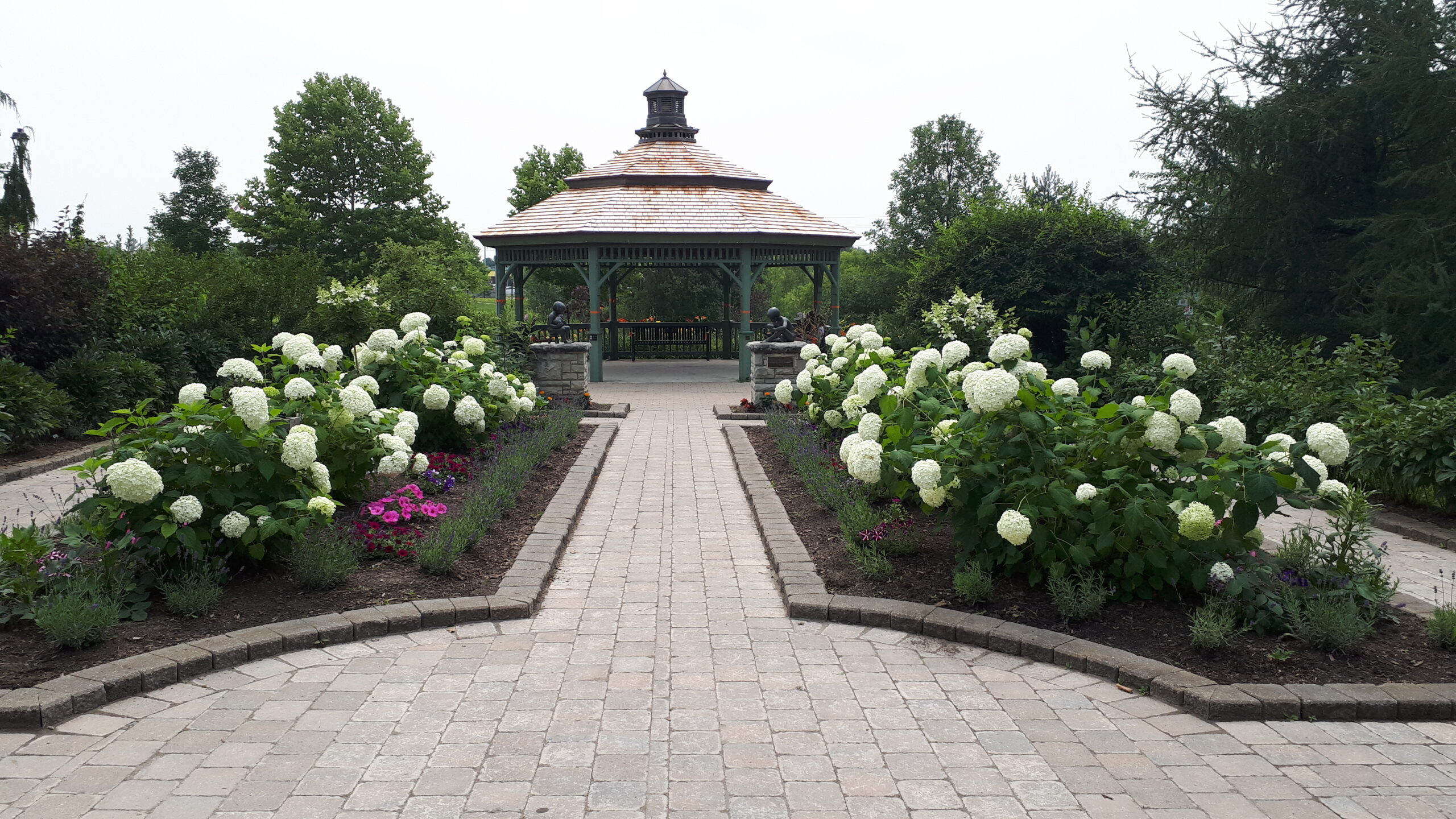 The Friends of the Old Seed House Garden is open to anyone; new volunteers are always welcome! It is a registered charitable organization and works in partnership with the Town of Halton Hills.
Learn more about us

»
The Old Seed House Garden: Our Story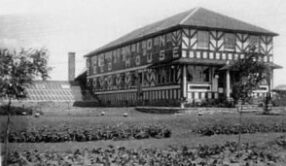 Dominion Seed House was one of the largest mail order suppliers in Canada. The iconic mock Tudor building was a landmark in Georgetown and a tourist attraction in its own right.
Learn More

»
Copyright © 2013 The Friends of the Old Seed House Garden